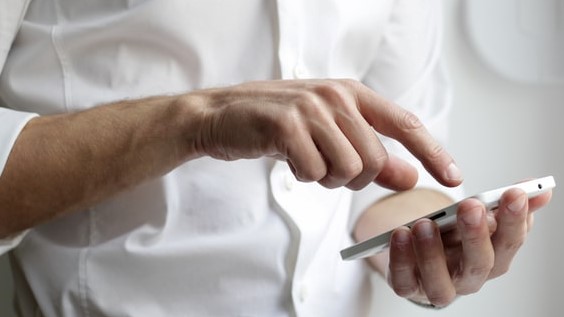 02 Jul

N!P will establish a Nordic Digital Health Platform.

Oslo, July 2nd, 2020:

With support from Nordic Innovation, N!P will initiate and build a Nordic wide digital platform for accreditation and distribution of approved healthcare apps. This will make it easier for citizens and healthcare personnel to find and use quality health apps for treatment processes, preventive care and wellbeing.

Based on already established technologies, N!P will together with the health eco-system establish a Nordic wide quality assurance and accreditation service for health apps and provide distribution solutions for approved apps, addressing both healthcare and preventive care segments.

This initiative will support the vision of Nordic Health 2030 and will be the first cross-national-border accreditation platform for health apps and create a bigger home market (the Nordics) for the industry, while at the same time create new business models for preventive care and self-treatment.

The purpose of the project:
Build and operate a tailor-made Nordic Digital Health Platform to enable an accreditation service, regulated marketplace and distribution channels for the Nordic healthcare industry in the segment of "digital health and medication services". The Nordic accreditation model should be based on international, national and if needed regional/local regulations for digital health apps.

The vision of the project:
Unlock the power of digital health in the Nordics with a focus on both healthcare and preventive care.

The goal of the project:
Establish and operate a Nordic wide marketplace for accreditation and distribution service for digital health apps within the healthcare and the preventive care segment in the Nordics, both to support the 5/5 aspiration and to boost the Nordic healthcare industry.

Background of the project:
Digital Health solutions offer the potential for the delivery of huge transformative benefits to hard-pressed health and care systems. This rapidly evolving new frontier in health and care is increasingly penetrating all areas of care delivery from the initial stronghold in wellbeing and fitness to an increased array of diagnostic and treatment support solutions that span hundreds of health and care conditions and challenges.

These solutions offer a wide array of potential benefits for health and care systems ranging from solutions that support wellbeing, solutions that support better management of chronic conditions through to solutions that drive efficiency and improved service quality and safety into core health and care systems, processes and pathways.

Today citizens download digital medication/health apps in "stores" like the Apple AppStore or Google Play. Here research has shown that only 15% of all health apps would meet a safety or quality criteria expected by the health system, meaning our citizens are open to significant risk. In addition to which as there are no national or cross-national technical or medical accreditation of the different apps, if a citizen finds a health app they like and start using, the collected data is of little use in the existing healthcare system due to lack of standardisation and interoperability.

One of the main challenges for the developer community and company innovations is that, due to the vast number of apps available, more than 85% of Digital health solutions have less than 5000 downloads. This does not give a viable and sustainable market situation for innovations and start-ups and many apps are within a few months no longer updated or supported by their developers, although they still might be available for the public.

Through the establishment of a common Nordic Digital Health Platform, we can create the needed awareness, accessibility, trust and governance to support and regulate a whole new segment for industry development, within both the preventive care and healthcare sector, for the benefit of the citizen, healthcare sector and industry alike.